Gaining valuable insights is the key to hitting the bulls-eye in connecting brands with consumers. And consumer data forms the richest source of insights.
Meaningful analytics of consumer data and its interpretation from a marketer's perspective is the backbone of a lot of what we do, and forms the process from which we create incisive ideas.
In bringing the ideas to life, we strongly propagate integrating the core message with the optimal multi-channel mix to reach target consumers, with a strong orientation towards digital communications.
With a firm belief that the process of learning never ceases, we have evolved to being a company with key strategic brand pillars which address crucial success determinants of brands – consumer insights and resource skillsets.
Pulse​
We place great emphasis on the fundamental truth that data by itself means little. And the larger the volume of data, by itself it can just mean a data overload.
However, when analysed with the help of the right technology and tools keeping towards addressing specific and well defined goals, powerful and meaningful insights can be extracted from data which makes it invaluable.
Synapse
Just as we have evolved and grown through a constant process of learning, we believe strongly in the benefits of equipping resources with the most appropriate skillsets through imparting training and transfer of
knowledge.
We are proud of our past experience with a portfolio of clients that's diverse across categories and has enabled us put insights to work through implementation of campaigns across varied channels through an integrated approach.
Our core team comprising highly experienced and passionate senior marketers bring together their diverse skills and knowledge yet single-mindedly focus on the power of insights and knowledge to mentor and fuel new ideas and thinking.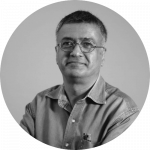 Salim Khubchandani
Chief Marksman | Managing Director
Having spent over 15 years by now in Malaysia, On-Target founder Salim brings with him vast earlier experience from the many roles he has held in Brand Management, Database Marketing and Integrated Communications in agencies in different parts of the region.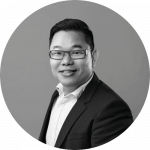 Michael Quay
Head of Intelligence | Director
Michael has over two decades of experience as a very senior strategic planner working on a plethora of blue chip clients such as Celcom, Boh Tea, Malaysia Airlines System, Unilever, Shell, Ford, HSBC and DTC (DeBeers). Armed with wide regional exposure, Michael has worked overseas in Taiwan, Hong Kong, Detroit and China.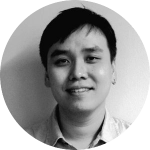 Yee Thong Wong
Head of Intelligence | Director
A senior strategic planner and seasoned marketer since two decades, YeeThong is a four-times Effectiveness Award (Effie) winner, and has experience spanning across Asian markets of Malaysia, Hong Kong, China, Singapore and Indonesia. YeeThong has spent time with multinational agencies.
We strongly believe in the power of technology in aiding meaningful analytics, towards arriving at insights as well as imparting knowledge.
We thus join forces to synergies and and have strong bonds with global partners who offer technology based tools which can help provide valuable information about consumers.