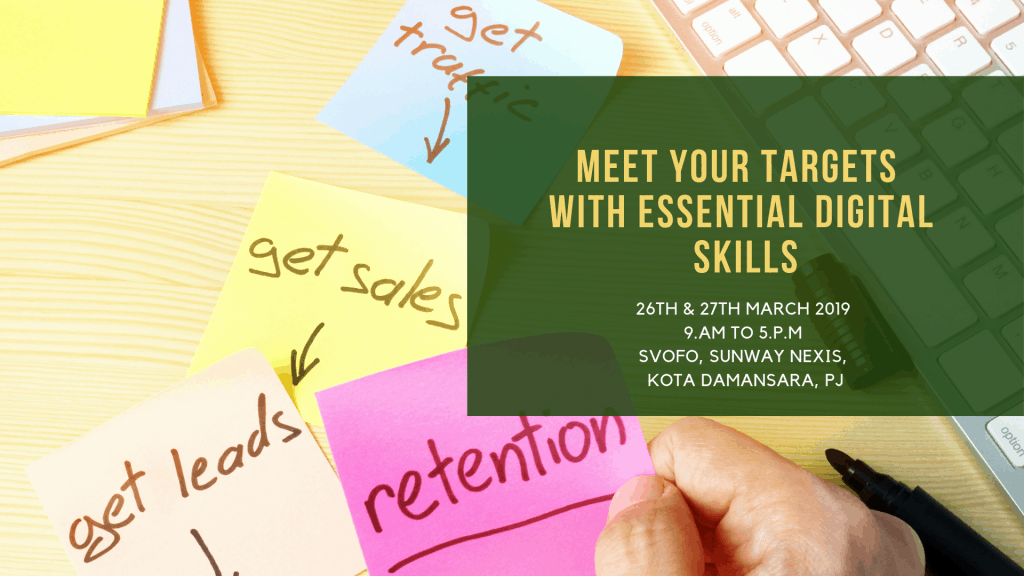 What are you waiting for?
In today's highly competitive marketplace and the era of digital transformation, no brand can afford to ignore the digital and social media. Get equipped to meet the challenges for your brand and take your business to the next level with essential Digital Marketing skills.  
The workshop is approved by Human Resource Development Fund (HRDF), Malaysia, hence companies subscribing to HRDF are entitled to nominate participants FREE of cost, subject to their obtaining approval from HRDF.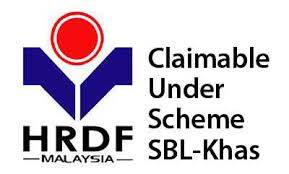 COURSE OBJECTIVES :
Learn from the experts how to get more traffic, generate more leads and drive more conversions to ultimately take your brand and business to the next level.
Acquire an in-depth understanding of how to measure, analyse and grow traffic for your brand. Use established and scaled tools and techniques with a digital approach to market across platforms.
Learn from real use cases which will bring to life cutting-edge strategies.
Join us as we walk you through the setup, planning, execution, and results analysis of successful campaigns.
This workshop would greatly benefit those who wish to learn the essentials of Digital Marketing for their roles in positions like :
Enterpreneurs / Startups,
Brand Managers / Product Managers, Social Media Executives, Digital Marketing Executives 
Small/Medium Companies,
General Managers, and
Others who need to grow their brands using powerful digital media and channels
Day One       : Tues, 26th March 2019
8.30 a.m     : Registration
9.15 a.m      : Introduction & Course Roadmap
9.15 a.m      : Digital Marketing and its Role in the Overall Marketing Mix
10.30 a.m   : Tea / Coffee Break
10.45 a.m   : Targeting Strategies
12.30 p.m   : Lunch Break
1.30 p.m     : Understanding Websites and Landing Pages – Key Essential
3.00 p.m    : Tea Break
3.15 p.m .   : Driving Traffic to Websites and Landing Pages
4.45 p.m   : Review of Day One Learnings
5.00 p.m   : Close
Day Two      : Wed, 27th March 2019
9.00 a.m     : Analysing Website Traffic & Google Analytics
10.30 a.m   : Tea / Coffee Break
10.45 a.m   : Search Engine Optimisation (SEO) Success Fundamentals
12.30 p.m   : Lunch Break
1.30 p.m     : Driving Paid Traffic 
3.00 p.m    : Tea / Coffee Break
3.15 p.m     : Social Media as Key Digital Marketing Platforms
4.15 p.m     : Putting it to work through the mindset
4.45 p.m    : Summarisation of Learnings
5.00 p.m    : Close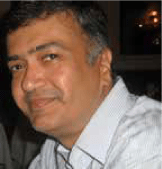 Salim Khubchandani is an entrepreneur and digital marketer, having founded  On-Target, an award-winning agency. Being passionate about data, he strongly believes in the role of analytics to understand and delve deeper into consumer insights and digital marketing to forge strong relationships between brands and consumers. Salim has worked with leading blue-chip brands and communications agencies overseas as well as in Malaysia, including Philips, M&C Saatchi and WPP's OgilvyOne Worldwide and J. Walter Thompson.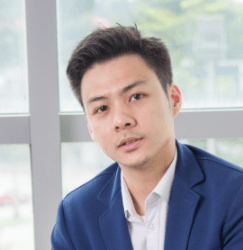 Teng Chan Leong is a senior digital strategist with a strong digital background in a multinational conglomerate and successful startups. As a technology expert with strong business  process knowledge, ChanLeong combines digital and social strategies with analytical thinking and data analytics skills towards ultimate problem solving. Chan Leong is an alumnus of Carnegie Mellon University in the US and the Axiata Young CEO Development Programme.

Alan Khoo is a Licensed Master Practitioner of NLP and has been conducting training programmes for his clients while in the various capacities of the businesses he runs.His training and coaching is designed to help those who wish to find fulfilment and purpose in their jobs and careers regardless of whether they are currently successful or not. He is also a business coach, helping first-time self-employed businesspersons learn the all-important psychological and mental skills.
Venue :
SVOFO
C-1-7 SUNWAY NEXIS,
Jalan PJU 5/1,
Kota Damansara,
47810 Petaling Jaya,
Selangor, Malaysia
To Register :
1. If you are seeking HRDF funding, log in to your HRDF portal and find this course (Course ID : 1000113196) and obtain HRDF approval for the persons you wish to nominate to attend the course. Simultaneously rush the form below to us to block the seats for you.
2. If you are not seeking  HRDF funding, just complete the form below and send it across and we will be in touch with you soonest to help with the registration. 
Course Fee   :  RM1,800 + 6% SST
(Registrations close on 19th March 2019)
FREE :
BOOK ON DIGITAL MARKETING, FOR REGISTRATIONS WITH PAYMENTS RECEIVED BY 15th MARCH 2019.
Certificate of Completion to all those who attend both days.
Above Fees include Tea/Coffee, Lunch and Course Material provided at end of course to those who attend.